Online United States Casinos – Blog
The Online United States Casinos team is always invested in bringing you the most recent news and topics about the gambling industry. Our OUSC Online Casino Blog provides you with the latest, most informative, and exciting articles in the industry.
The blog team goes that extra mile on their research, making sure you get the most relevant articles regarding the online betting market. Our gambling experts make sure and share every tip, advice, and strategy to help you improve at any game.
Information You Can Trust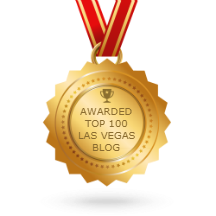 With over 20 years of experience in the online gambling world, our team delivers a high level of professionalism and quality with each post. We have featured articles from experts like John Mehaffey. We are among the Top 100 Las Vegas blogs and have been featured in multiple magazines, including Casino Player Magazine.
Do you have a topic, game, or event you'd like to see featured? Please contact the OUSC team, as we are here to help and provide guidance as you start playing and winning!
OUSC Top Searched Blogs
Latest Blog Posts